October 2, 2023 6:46 pm
Leave your thoughts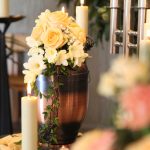 When it comes to honoring and remembering a loved one who has passed away, many people are faced with the decision between a traditional funeral and a cremation service. While both options offer unique ways to pay tribute, cremation has gained popularity in recent years for its flexibility, affordability, and environmental advantages. In this blog post, we will explore the reasons why choosing a cremation service over a funeral can be a thoughtful and practical choice.
Flexibility in Memorialization
One of the main advantages of opting for a cremation service is the flexibility it provides in terms of memorialization. Unlike traditional funerals that often entail full-body burials, cremation allows families to choose from a variety of options. These can include scattering the ashes in a location that holds deep meaning for the deceased or the family, using the ashes to create jewelry or keepsakes, or interring them in a memorial garden or columbarium. The freedom to personalize the memorialization process allows for a more meaningful and unique tribute to the life that was lived.
Affordability
Another significant factor that drives people to choose cremation over a funeral is the affordability of the former. Traditional funerals often involve multiple expenses, such as embalming, casket purchase or rental, burial plot, and headstone costs, which can quickly add up. In contrast, cremation services tend to be more affordable, making them an attractive option for families who want to manage their expenses while still honoring their loved one with dignity and respect. With cremation, families can allocate their funds towards personalized memorial services, travel, or charitable donations instead.
Environmental Considerations
In recent years, many individuals and families have begun to prioritize environmentally-friendly practices and choices, even in the realm of end-of-life services. Cremation offers several environmental benefits compared to traditional burials. Firstly, cremation does not require the use of large burial plots, which helps conserve land resources. Additionally, cremation eliminates the need for embalming fluids, which can contain toxic chemicals that can be harmful to the environment. Moreover, cremation reduces the carbon footprint associated with transportation, as cremation services are typically located within communities, eliminating the need for long-distance travel to cemeteries.
Simplifying the Process
The process of planning a traditional funeral can be overwhelming and time-consuming, as it involves coordinating various aspects such as transportation, embalming, open-casket viewings, and graveside services. Alternatively, opting for a cremation service streamlines the process and simplifies the logistics involved. Cremation services often handle all the necessary documentation, coordinate the transfer of remains, and offer a range of packages that include memorialization options. This simplicity allows families to focus on healing and celebrating their loved one's life instead of getting lost in the complexities of organizing a traditional funeral.
Emotional Convenience
Grief and mourning bring immense emotional challenges, and planning a memorial service can sometimes exacerbate those difficulties. Cremation services offer emotional convenience by allowing families to have more time to process their loss before organizing a memorial. Unlike traditional funerals that typically occur within days after the passing, cremation provides flexibility in scheduling a memorial service at a later date. This additional time allows families to grieve, make necessary arrangements, and gather loved ones for a more meaningful and cohesive celebration of life, making it easier to focus on healing.
Conclusion
Choosing between a cremation service and a traditional funeral is a deeply personal decision. However, with its flexibility in memorialization, affordability, environmental advantages, simplified process, and emotional convenience, cremation has become an increasingly popular choice for many families. By opting for a cremation service, individuals can honor their loved ones' memories in a meaningful and personalized way while taking into account their own preferences and values. If you are considering end-of-life arrangements, take the time to explore the options available to you and make a decision that best reflects your needs and desires.
Got Questions? Let Us Help!
For over 16-years, ICS Cremation & Funeral Home has been providing northern Florida and southern Georgia with the best cremation and funeral services. We guarantee high-quality work at the most affordable price. Our knowledgeable staff can help prearrange cremations and funerals. Our services include full funerals, urns, keepsake urns, cremations, cremation jewelry, obituaries and more. Family-owned and operated, ICS Cremation & Funeral Home's objective is to help you make the best cost-efficient decision. If donating bodies to science is an idea of yours, we can lead you in the right direction. We are also proud members of the Chamber of Commerce. If you need more information or a free estimate, contact us today!
Categorised in: Cremation Services
This post was written by admin