Funeral Planner in Lake City, FL
Since 2000, ICS Cremation & Funeral Home has been the premier funeral planner and crematory for the Lake City, Watertown, Winfield, Five Points, and Columbia County, FL regions. Our goal is to make your funeral arrangements as stress-free and simple as possible. We fulfill this mission by delivering high-quality work at the most affordable rates.
The Best in Nearby Funeral Homes
Family owned and operated, ICS Cremation & Funeral Home is your trusted local planner and crematory. With extensive experience as a crematory and the best in local funeral homes, our knowledgeable staff is available to help you with a full-line of services, including funerals, urns, caskets, keepsake urns, cremations, cremation jewelry, obituaries and more. We can also assist you with preplanning for funerals and cremations. Whatever your funeral needs, we are here to provide you with a guiding light to understanding your situation, at the most affordable price. This commitment has made us a leader in funeral homes in Lake City, FL. We are known for superior service, tasteful selections and reasonable rates.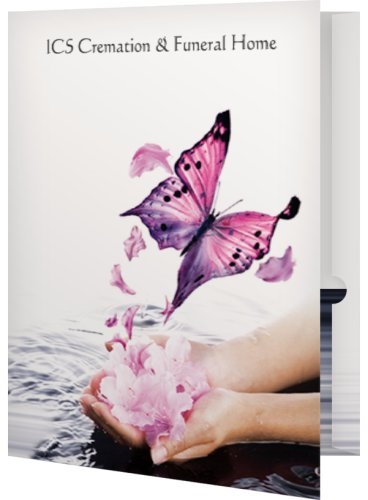 At ICS Cremation & Funeral Home, we understand that families are dealing with a lot of stress. That's why we seek to make our services as stress-free and simple as possible. Our friendly staff is available to assist you and your family 24/7. From writing an obituary, to choosing a casket in Lake City, FL, we have walked through this process with a long list of clients. We know how to get the funeral plans while remaining sensitive to each situation. Our desire is to partner with you to plan the perfect memorial for you or your loved one. This partnership includes many benefits, including:
We are locally owned and operated, established in 2000.
We handle a full-line of funeral assistance, from urns, to obituaries and more.
Our staff is available 24/7 to assist you.
We are proud members of the Chamber of Commerce and the Independent Funeral Directors of Florida.
We keep our rates as affordable as possible for you and your family.
Let Us Help You Today
Contact the knowledgeable funeral planners at ICS Cremation & Funeral Home today for caring, quality and affordable services for your family. We also available green burials and veteran cemetery burials.
Areas Served
Proudly serving Lake City, FL and surrounding areas including:
Columbia County FL
Duval County FL
Leon County FL
Alachua County FL
Marion County FL
Jacksonville FL
Tallahassee FL
Gainesville FL
Ocala FL
Live Oak FL
Madison FL
Lake City FL
High Springs FL
Alachua FL
Starke FL
Perry FL
Sycamore GA
Lenox GA
Sparks GA
Adel GA
Valdosta GA
Lake Park GA
Thomasville GA
Dixie GA
Quitman GA
Douglas GA
Nicholls GA
Pearson GA
Homerville GA